PEP TALK 2: BI-ANNUAL BRUCE SPRINGSTEEN CROTCH SHOT ISSUE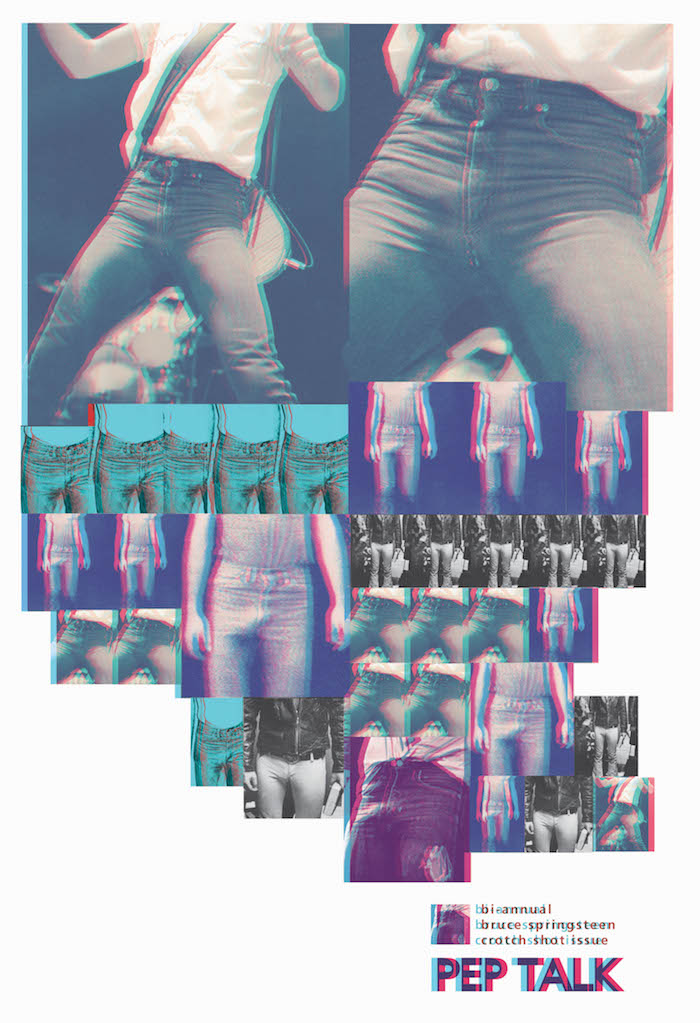 PEP TALK 2: BI-ANNUAL BRUCE SPRINGSTEEN CROTCH SHOT ISSUE
Pep Talk 2 is a double-sided color poster printed in an edition of 100. It comes with a pair of 3D glasses.
Anaglyph images of the young Boss' crotch are paired with an incredible passage by Aldous Huxley tripping on mescalin, thinking deeply about art, and staring with abandon into his lap at the folds of his flannel pants. Both are ideal turn ons of a related sort.
Chris Lipomi says, "I'm tripping balls."
May 2009